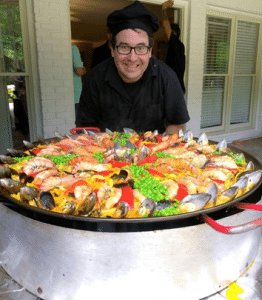 When: Saturday, August 12, 2017.
Where: Piedmont Bend Pool Time: 7:00 PM – 10:00 PM
Details: One of our very own members, Chef Arturo Izaguirre will be cooking a delicious Paella of chicken, chorizo, and pork with mixed vegetables for the enjoyment of our members. We will eat around 7:30 pm/8:00 pm.
We are asking for families to bring something. I have provided a link to ideas that we have come up with for the Paella. The link is www.SignUpGenius.com/go/20F094CAAAC2CA1FB6-family. If you have another suggestion or idea please bring that.
Chef Arturo said if you like wine Sangrias or Spanish wines would go well with this.