SOCIAL EVENT
Its hump day and it's summer time. Bring your favorite beverage of choice and come down to the pool to relax and meet other members/neighbors. This is your time to re-energize yourself. This event is open to both women and men.
When: Wednesday, June 13th
Where: Piedmont Bend Pool
Time: 7:00 pm – 10:00 pm
Details: Please bring an appetizer to share and be ready to relax.
FAMILY SOCIAL EVENT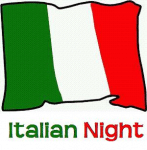 When: Saturday, June 16th
Where: Piedmont Bend Pool
Time: 6:00 pm to 10:00 pm.
Details: It's Family Italian Night. Bring an Italian dish to share with your family and neighbors. We will start eating at 6:30 pm
Please go to the link below to sign up your best Italian dish or dessert!!!!
https://www.signupgenius.com/go/4090d4caba72eaaf49-family