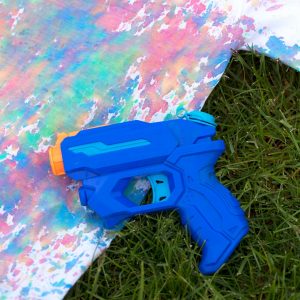 When: Saturday, July 29, 2017
Where: Piedmont Bend Pool
Time: 6:00 pm to 8:00 pm.
Details: Kids event – bring a white t shirt or any light colored t shirt that you want to TIE DYE!!! The event will take place across the street from the pool. For any kids under 10 we ask that the parents come and help them. There will be rules that will be announced and sent via email prior to the event to make sure no one gets hurt. Parents might also want to bring googles or masks to protect the eyes.
We will set up water guns with colors and the kids or parents will shoot them with the color water. Once it's complete we will clothes pin them to the fence to dry. Please make sure you bring a bag to carry your shirt in.
Please make sure that the kids wear old items that you don't mind if they get ruined.