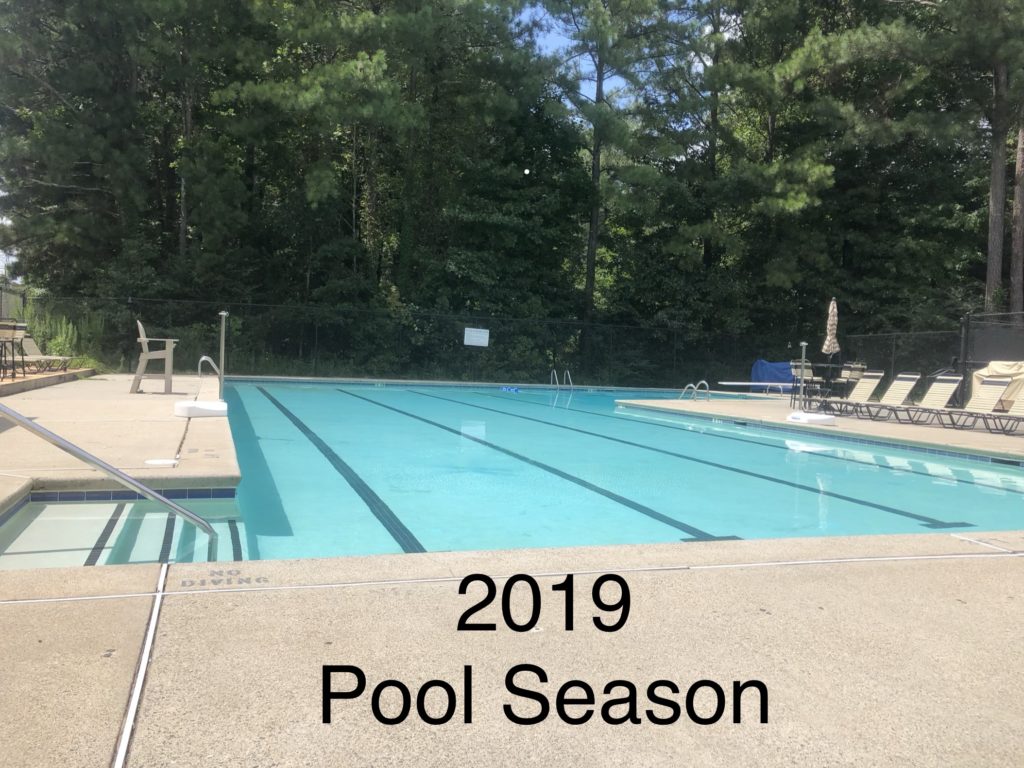 2019 Pool Work Party – Saturday, April 13th
*******************************************************************
This is just a reminder that we are having our clean up day Saturday, April 13th from 9:00 am to 2:00 pm. If you come and help for 2 hours you can take $25 off your dues. Just a reminder please don't come at 2:00 pm we need everyone there NO later than noon.
IF IT RAINS THE WORK DAY WILL BE ON SATURDAY, APRIL 27TH. Watch your email and Facebook if we are having bad weather for notification if the work party is cancelled for April 13th.
We have a lot to get done to make the pool and tennis court areas look great! Below is a list of some of the big items that we MUST get done.
* Put out pine straw
* Clean bathrooms
* Clean the grills
* Re-hang all the wind screens in the BOTH tennis courts
* Use the weed trimmers on BOTH tennis courts and spray ALL the courts for weeds
We do need people to bring work gloves, rakes, ladders, weed trimmers, wheel barrels and any other tools needed to get these tasks done.
Again thank you for the time in helping get the pool ready for opening season which is only 4 weeks away. If you have any questions, please contact Debbie Lindsey, PBRA President at charlesdeborah@bellsouth.net
---
Important information regarding the 2019 season so everyone can plan accordingly.
The 2019 pool season will begin on Saturday, May 4th.
The last day the pool will be open will be Sunday, September 15th.
The pool rates will remain the same – NO increase.

Swim & Tennis: $425
Swim: $375
Tennis: $225
Social: $100
Dues are to be Paid In full by Saturday, June 1st. Any payments after June 1st will be considered late and must include the $25 late fee.

You can download the 2019 Membership Application Form here.
If anyone has any question, please feel free to reach out Debbie Lindsey (PBRA President) at charlesdeborah@bellsouth.net