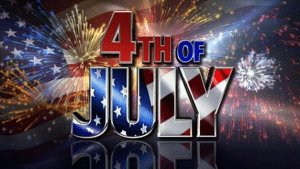 July 4th Parade:
Let's continue this tradition that has been in place since Piedmont Bend opened. This event is open to everyone. Get your red, white and blue red and come out and join us. We also need people to line our parade route so come out and have a cup of coffee and enjoy the fun as we go by.
The parade will start at 10AM at the 2nd stop sign of Kinridge Road and Kinridge Trail and we will walk to the pool. Afterwards we will enjoy a cool treat!!
Decorate your golf cart, bike, stroller, or Wagon. If you have Pets they can come and join in on the fun.
We will be awarding prizes 1ST 2ND 3RD for the best decorated.
July 4th – Barbeque:
PBRA is throwing a Barbeque at the Pool! The fun will begin at 2:00 pm. Pulled Pork, Chicken, Hotdogs and chips will be provided by the PBRA Board and served at 3:30 pm.
We do ask each family who is coming to bring a "Home Made" dish to share. Please go to
www.SignUpGenius.com/go/4090D4CABA72EAAF49-july1
* You are more than welcome to bring a guest but please remember that guest fees do apply for this event.